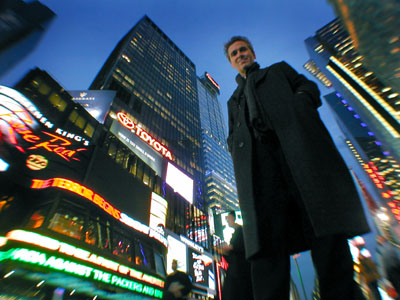 WELCOME!
Photographer Dan Morgan, began his photographic career in Cleveland. Dan is a graduate of the
University of Dayton, and has been shooting professionally for more than 30 years.
Straight Shooter specializes in photography for advertising. From products to portraits, we will help you look great,
in print and online! Dan spent eight years in New York working for several high-profile
clients including
Sotheby's, Kate Spade and Ciprianni Jewelers.
Morgan recently returned to Ohio to spend more time
with lifelong friends and family.
"Providing strong visual content for today's on-line, print and
social media p
latforms is what we are all about"
Dan Morgan / Straight Shooter
C L E V E L A N D S T U D I O - D O W N T O W N

Tower Press

1900 Superior Ave #111
Cleveland, Ohio 44114

(646) 621-6434
All pictures, all the time!